If the weather near you is anything like it is here, you're looking for ways to keep warm. Luckily, this delicious lasagna soup recipe can help!
Plus, it's full of great vegetables that will help lighten up the dish to leave you satisfied and without the feeling too full.
Ingredients
1 tablespoon of olive oil
1 yellow onion
4 cloves of garlic
2 carrots
1 zucchini
15 oz. diced tomatoes
15 oz tomato sauce
1 tablespoon Italian seasoning blend
4 cups vegetable broth
8 oz. lasagna noodles
¼ pound of fresh spinach
15 oz of ricotta
1 cup of shredded mozzarella
¼ cup of Parmesan (grated or shredded)
1/8 teaspoon of salt
Freshly cracked pepper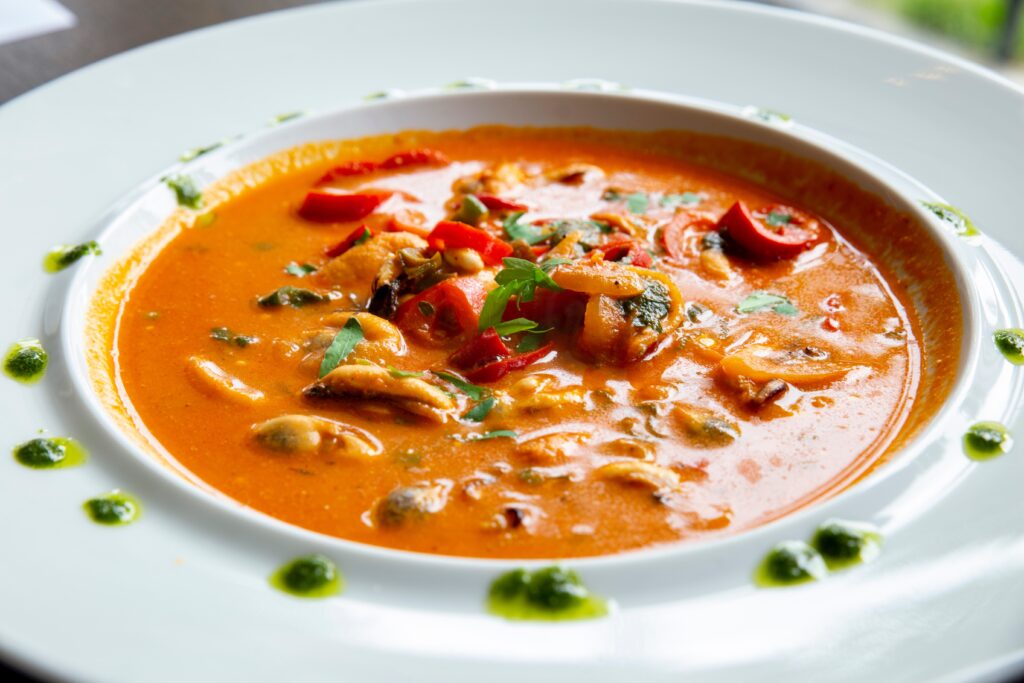 Get Started
To get started, add the diced onion, minced garlic, and olive oil to a large soup pot. Sauté the ingredients over medium heat for about 3-5 minutes, or until the onions are soft and transparent.
While waiting for the onions, start working on the carrots and zucchini. The carrots should be peeled and sliced while the zucchini should be sliced and then cut into quarter rounds. Add the sliced vegetables to the pot and sauté for another 2 minutes, or until the zucchini begins to soften.
Next, add the diced tomatoes, tomato sauce, Italian seasoning blend, and vegetable broth to the pot. Stir the ingredients together.
Place a lid on the combined ingredients, turn the heat up to a medium-high, and allow the pot to boil.
While waiting for the soup to boil, start breaking the lasagna noodles into pieces. Place the 1-inch pieces into the boiling soup and allow to boil until the noodles are tender, about 10-12 minutes.
As the pasta boils, combine the ricotta cheese, ½ cup of the shredded mozzarella, parmesan, salt, and pepper into a bowl. Stir until mixed well.
Once the pasta is tender, add frozen spinach. Stir until the spinach has thawed and is mixed into the soup.
The dish is ready to serve! Place a spoonful of the cheese blend into each bowl and put the soup on top.
Finally, add a pinch of shredded mozzarella on top to pull the whole thing together.
There you have it! An amazingly delicious lasagna soup to keep you warm throughout the chilly nights.
Looking for tips on growing your own vegetables to use in your recipes? Check out our post on winter vegetables here and our post on creating your very own kitchen herb garden!