It can be difficult to garden in areas where salt is more present in the environment.
Mostly these are locations close to beaches or even roadside gardens where salt used to melt winter ice would impact the garden's growth. If gardeners in such locations don't accurately account for the possibility of salt damage, it could be devastating for the garden.
Luckily there are plenty of salt-tolerant plants for gardeners to consider. Here are four to get your garden started:
Daylilies
The daylily is known to be the perfect salt-tolerant plant due to its receptiveness to various soils. Additionally, these gorgeous plants come in shades of red, purple, orange, and pink. Plus, they range from varieties that provide solid colors and various patterns.
To ensure the plants thrive, make sure to plant them in locations that receive full sun and medium loamy soil. Additionally, since the plants can grow up to 5 feet tall, the location should provide plenty of space for the plants to reach their full height.
Moss Rose
For a drought-tolerant plant, look towards the moss rose. These creeping annual flowers come in a variety of colors, making them the perfect way to individualize your garden. Plus, the dainty ruffled petals make an excellent addition to any garden.
The moss rose will thrive in locations with full sunlight, sandy, well-draining soil, and within the USDA hardiness zones 2 through 11.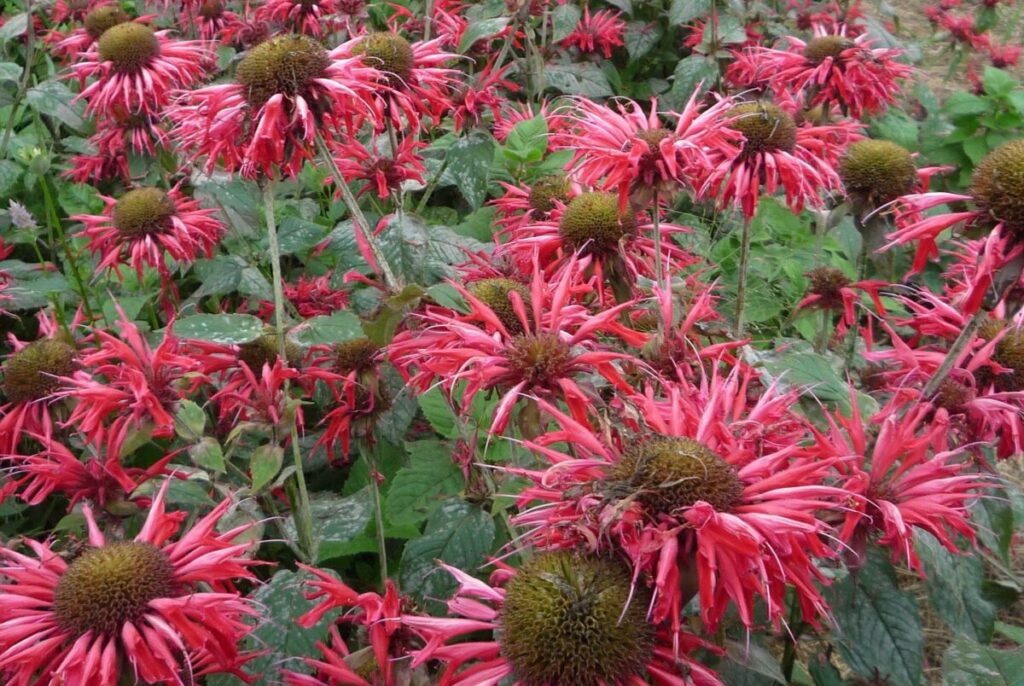 Bee Balm
Bee balm is known for the tubular blooms that come in a variety of colors, including scarlet red, light purple, white, and pink. However, there is much more to the plant than its looks; bee balm is also used to make tea and treat bee stings. Plus, the minty fragrance of the plant will repel any deer from feasting in your garden!
To ensure the bee balm thrives, make sure to plant in a location within USDA hardiness zones 3 through 9, a location that receives full sun to partial shade, and a location that provides moist, loamy, well-draining soil.
Rosa Rugosa
The "beach rose" is a forgiving, salt-tolerant plant that comes in pink, red, lavender, and white varieties. The easy-to-grow plant will grow best in areas located in USDA hardiness zones 2 through 7.
Additionally, the plant will require full sun to partial shade coupled with rich well-draining soil. Just be wary, these plants will grow anywhere from 4 to 8 ft tall and can spread 4 to 6 feet wide.
More Information
Looking for more tips, tricks, and information to help your garden thrive? Check out our blog here; then, make sure to follow us on Facebook and Twitter. This will help ensure you stay informed and up-to-date on the latest gardening information.