Native plants are beneficial to the environment. They provide safe havens for many pollinator species while also being more self-sustaining.
The University of Maryland has a few suggestions for those looking to plant native plants in Maryland. Here are a few to get started.
Butterfly Milkweed
If you're looking for a bright, colorful plant to attract pollinators to your garden, butterfly milkweed is the perfect solution.
This orange plant attracts a wide array of pollinators; it is even the host plant for monarch caterpillars and butterflies. Another benefit the butterfly milkweed provides is that it is a natural deer deterrent—a huge bonus for areas that have larger deer populations.
These plants are great additions to raised beds or rock gardens as they require rocky, dry, well-draining soil. For best results, make sure to plant them in an area that doesn't get too much shade.
Unfortunately, these plants can be attacked by invasive alien oleander aphids. To maintain the garden, gardeners can either wait for beneficial insects to arrive and help maintain the garden, or to carefully apply horticultural oil.
Black-Eyed Susan
Another great native plant for Marylanders is the black-eyed susan. The Maryland state flower blooms from June to October, presenting with yellow petals and a black eye.
Of the Rudbeckia species, black-eyed susans are the host plant to the Silvery Checkerspot butterfly. Additionally, they attract a wide variety of pollinators, helping to promote growth in the pollinator populations.
This short-lived perennial prefers full to partial sun and moist to dry soil. However, the Maryland state flower will succumb to diseases if left in a single spot for too long. For thriving black-eyed susans, allow the plants to self-sow and move about.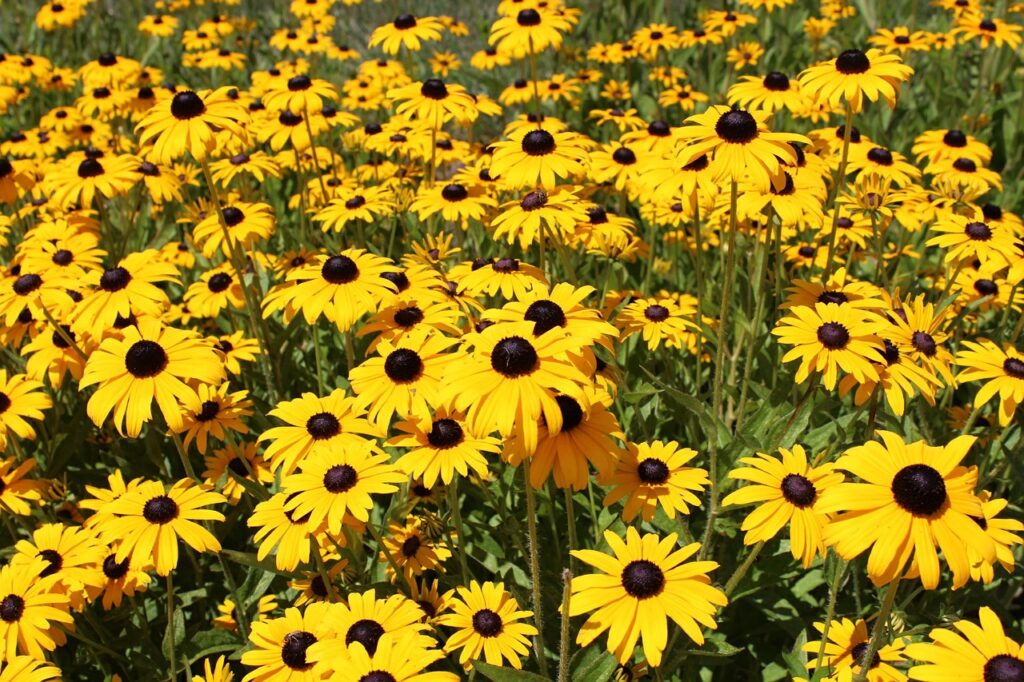 Rosemallow
If you're looking for a native shrub to plant, the rosemallow is a great choice. These shrubs feature white or pink tropical-looking blooms that are seen from July to September. Additionally, the rosemallow is great for attracting various pollinators including hummingbirds, orioles, and Hibiscus Bees.
For the best results, plant rose mallow shrubs in areas with soil that is moist to wet and coarse with organic matter. Additionally, the area should be somewhere that receives full to partial sun.
Although uncommon, the plants have been known to be attacked by Japanese beetle. To manage this alien invasive species, try using a bucket of soapy water.
Native plants are a great way to help the environment while also scratching that gardening itch. For more gardening tips and information, check out our blog here.